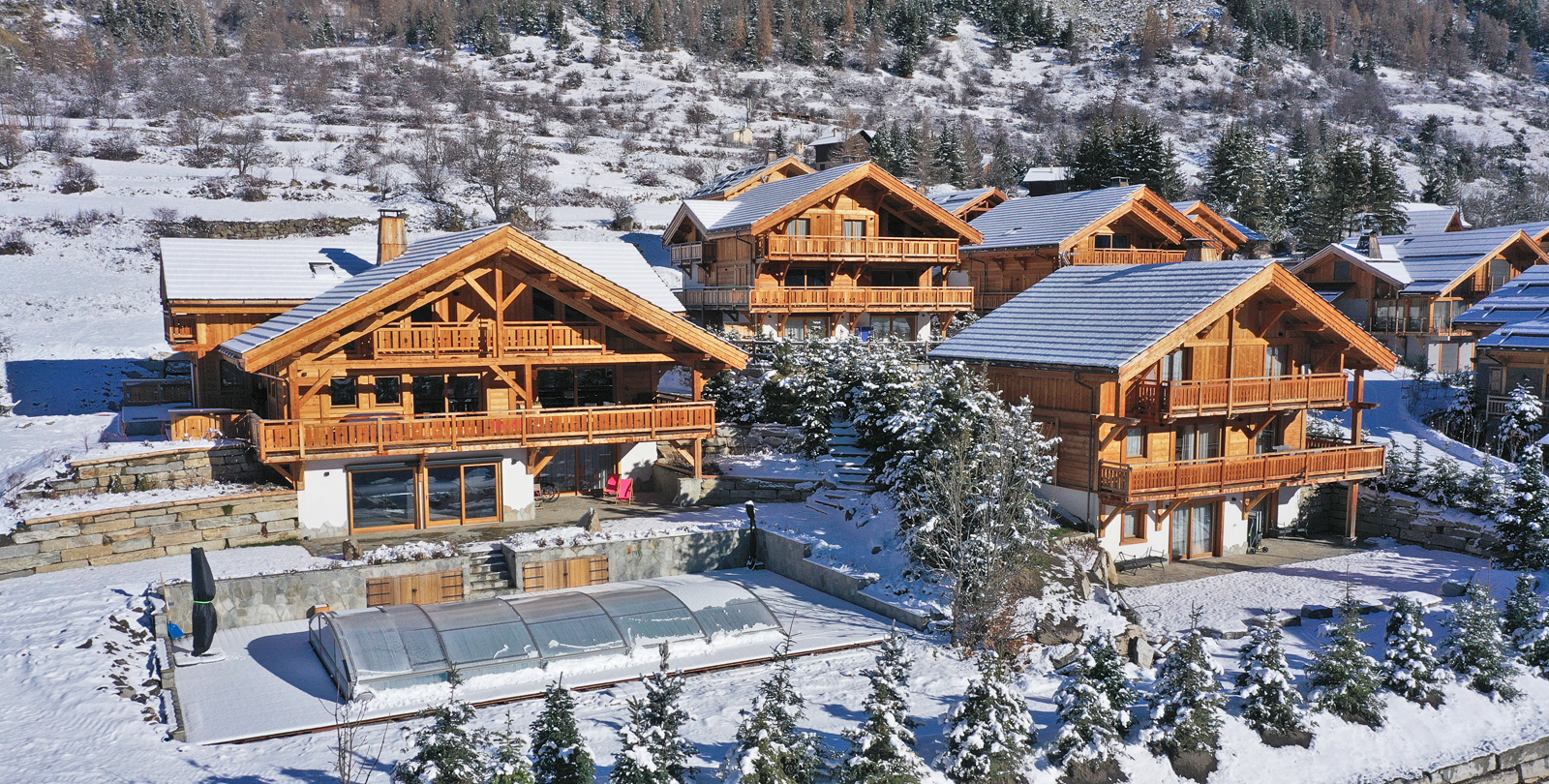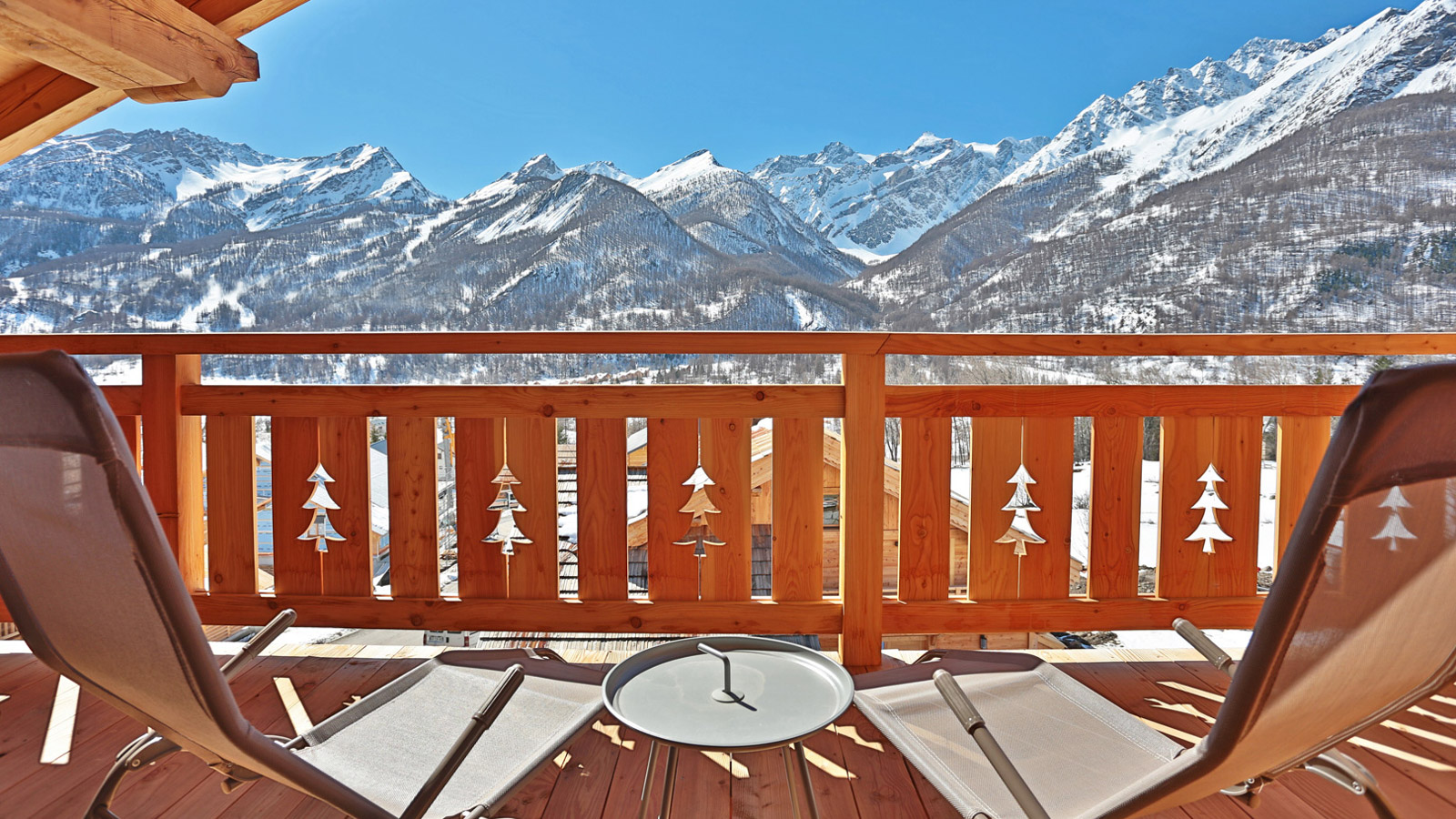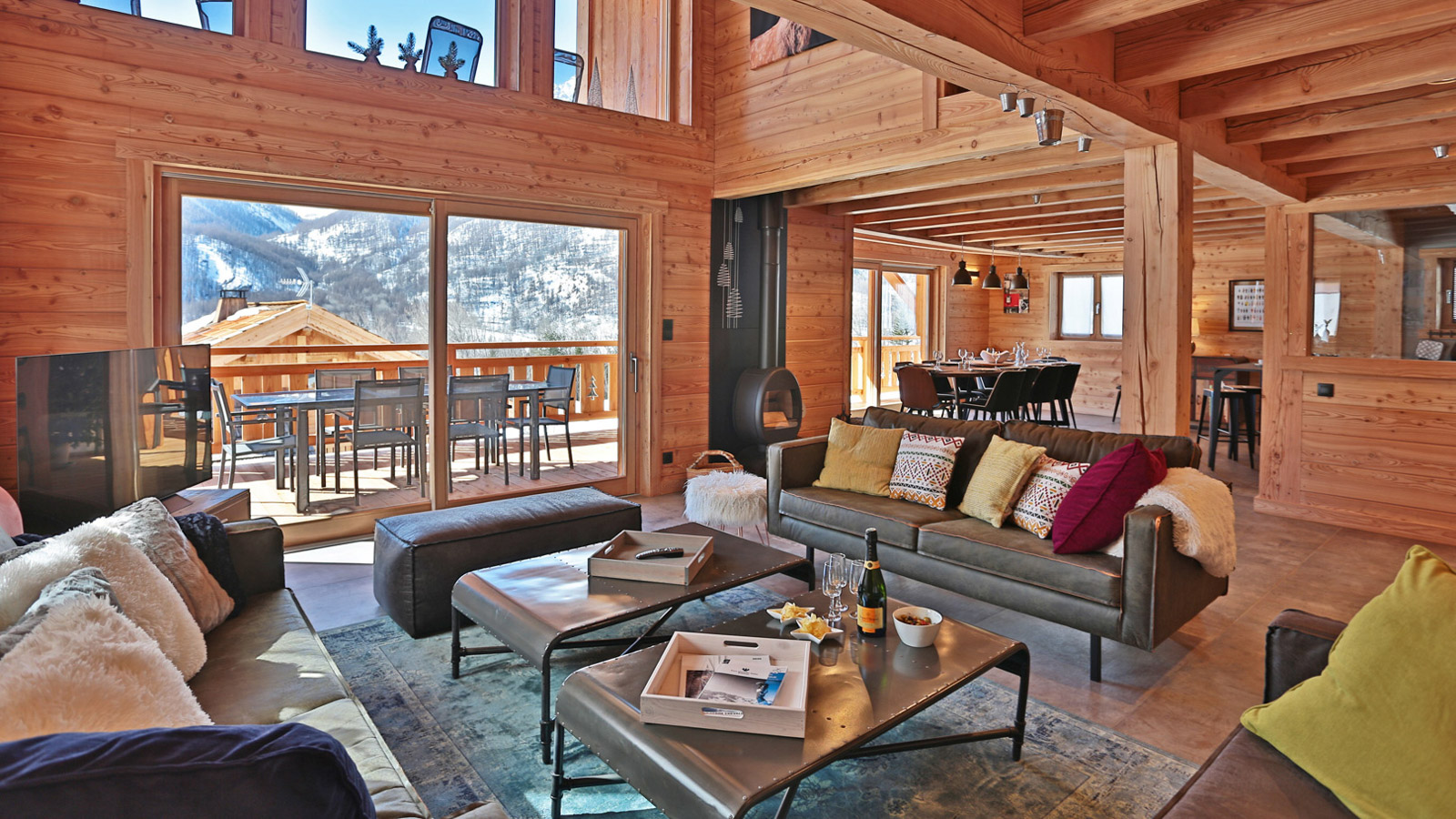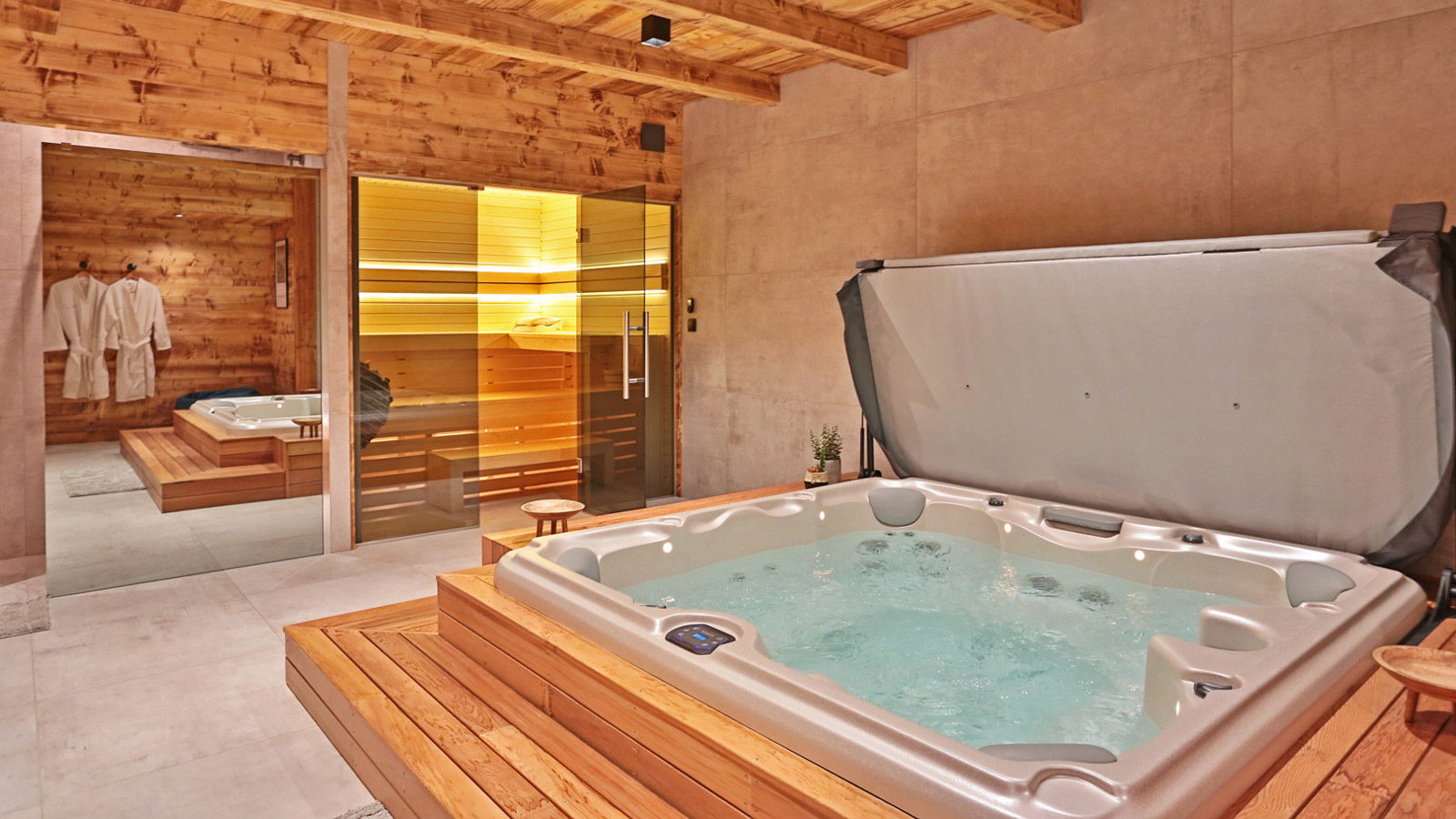 Chalet-Cosy_Serre_Chevalier_Chalet_Melezin_Chalet_Flocon_1_ext_slider-2
CHALET COSY
SERRE CHEVALIER
Luxury Chalet & spa
Chalet-Cosy_Serre_Chevalier_Chalet_Melezin_Chalet_Flocon_1_ext_slider-2- Copie
Chalet-Cosy_Serre_Chevalier_Chalet_Melezin_Chalet_Flocon_1_ext_slider-2- Copie- Copie
Chalet-Cosy_Serre_Chevalier_Chalet_Melezin_Chalet_Flocon_1_ext_slider-2- Copie- Copie- Copie- Copie
OUR CHALETS
Looking for escape, mountains and unforgettable experiences? The Cosy chalets are waiting for you for your vacations in the Hautes-Alpes, in the superb Guisane valley, renowned in summer and winter for its nature activities, and its famous winter sports resort of Serre-Chevalier.
In Monêtier-les-Bains, the highest village of the valley, 5mn walk from the village center, south facing, the Chalets Cosy benefit from a panoramic and clear view on the Guisane valley, the ski slopes and the summits of Serre Chevalier. Space, comfort, warm atmosphere, for a very "cosy" break!
"Le Melezin" Chalet
Serre Chevalier – Le Monêtier-les-Bains
Covering an area of 300 m2, spread over 3 levels, the chalet Le Mélézin overlooks the Guisane valley and offers an exceptional view of the mountains and slopes of Serre-Chevalier.
6 bedrooms with bathrooms
12 to 14 guests
®Jacuzzi – Sauna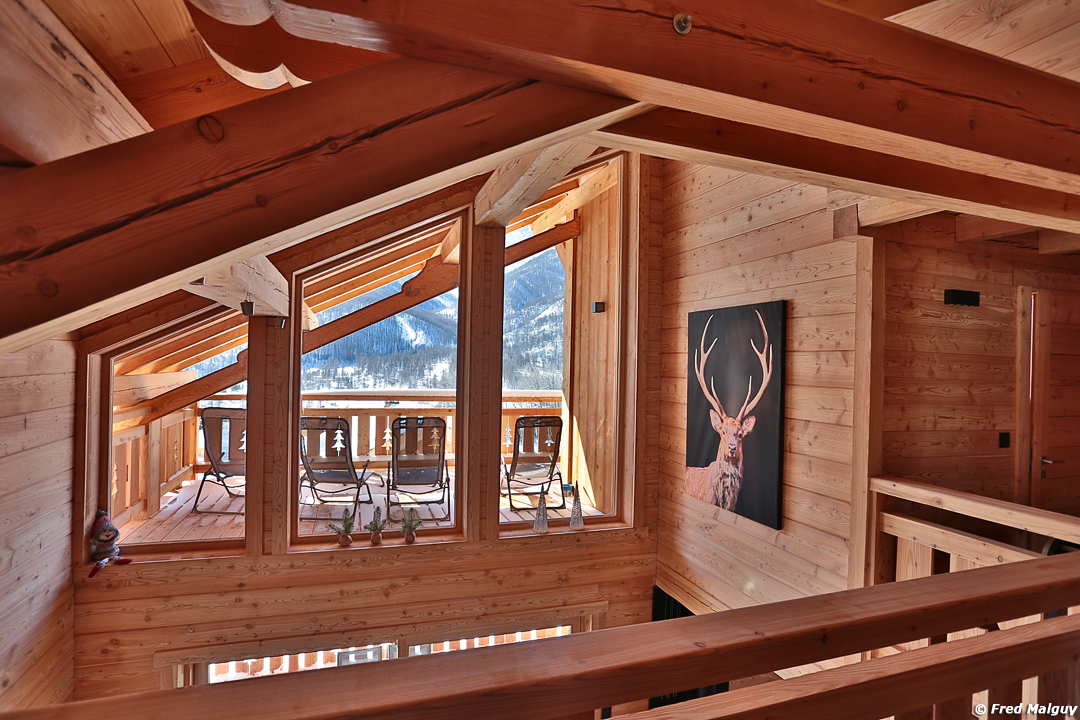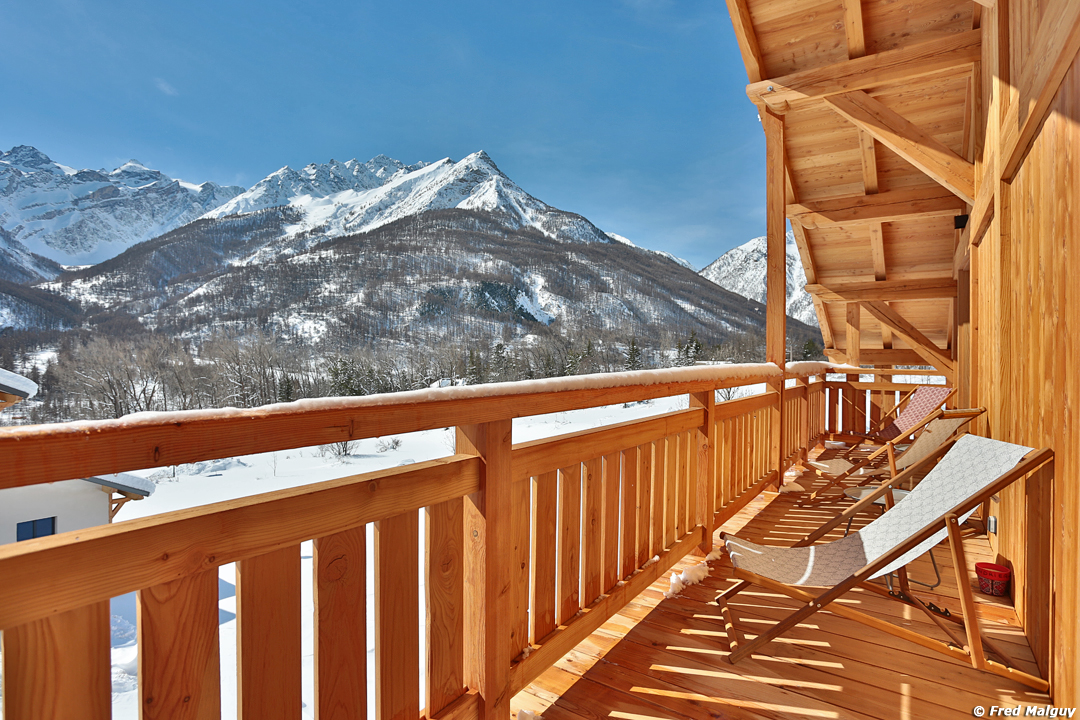 "Le Flocon" Chalet
Serre Chevalier – Le Monêtier-les-Bains
With a surface area of 240m2, spread over 3 levels, the chalet Le Flocon, flooded with natural light, clad in larch wood and enhanced by some resolutely design details, can accommodate up to 12 people
5 bedrooms with bathrooms
10 to 12 guests
®Jacuzzi – Sauna